Onsite PC & Computer Repair Services in Dubai,UAE.
WHEN you are facing computer trouble and want a technician to come to your premise (home or office) and fix it for you, Quick Fix Dubai can help. Same-day service is usually available no matter when you call. But if you call before 11:00am on weekdays, we guarantee to have someone at your business that same day. We have years of experience in the computer repair & IT Support industry and whatever problem you are facing we have seen it before trust me. Our Geeks are professional to the core, Quick to understand the problem and Quick enough to FIX it Quickly, making you up and running in no time. Quick Fix Geeks work 24/7 by 365 days to cater to our customers requirements. Our goal is to become the Quickest Geeks Around.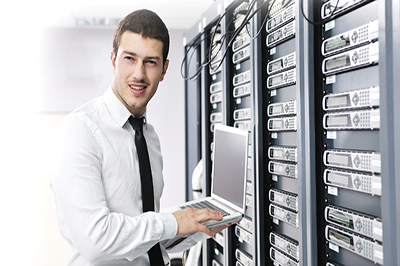 What you should expect when you need your computer repair in Quick Fix  Dubai ?
OUR Geek will Diagnose the problems you're facing, fix internet connection problem, fix browser hijacking, fix email issues, remove any spyware, malware, viruses, Uninstall any unwanted program's from your computer, do hardware and software installation, upgrade your PC security to prevent future attacks, Download critical updates, recover your accidentally deleted data (Data Recovery), make sure your peripherals (printers & Scaners)  are connected and working properly, clean any parts that may be causing trouble, and Install new parts should you need them. This list could span several pages, but we are giving you just an idea of the kind of services we provide. If you can't see the problem you are facing listed here, don't worry; we probably can still help you. Give us a call and we will discuss your needs : +971553774571.
Our Geeks speak plain english and no technical jargon to confuse you. We are transparent in our work, guarantee what we do and we fix the problem first time around not making you to pay over and over again for the same problem as other companies do. Our charges are very competitive and straight forward. 
If your computer is severely damaged or need hardware replacement, which can not be done at your premises, we may suggest you to send it to our computer repair Dubai service center for a complete overhaul, extending the working life of your system.
What Services does Quick Fix Dubai provide?
WE are here to help you from removing viruses to setting up wireless networks and printers. In fact, we guarantee that we can find a solution to your problem or you don't pay – it's that simple.
Our Services :-
Software installation | Software, hardware and network upgrades | Desktop support for Windows XP, Vista, 7, 8 & 10 | Server support for Win server 2003, 2008, 2012 | Preventative maintenance and annual maintenance contracts (AMCs) | Data back-up solutions | Disaster Data recovery Solutions | Virus protection and removal
PC & Computer Repair Services - Remote support
NO matter where you are located, fast ,easy, and secure. Quick Fix Dubai Uses secured encrypted Remote Support Technology to link your computer to ours to repair your computer. Our on-screen assistance software allows us to have one of our technicians fix your computer from a remote location just as if they were actually in your home or office.Remote service includes: General problem diagnosis & computer repair, network security checks, spyware removal, virus removal, internet connection assistance, wireless network repair, software assistance, installation & configuration of peripheral equipment, and mysterious crashes and performance issues.
Quick Fix Dubai are proud to be one of the lowest priced computer repair Services Dubai has to offer. Why call all over town?

Contact us

now!